The Girton Allotment Site Today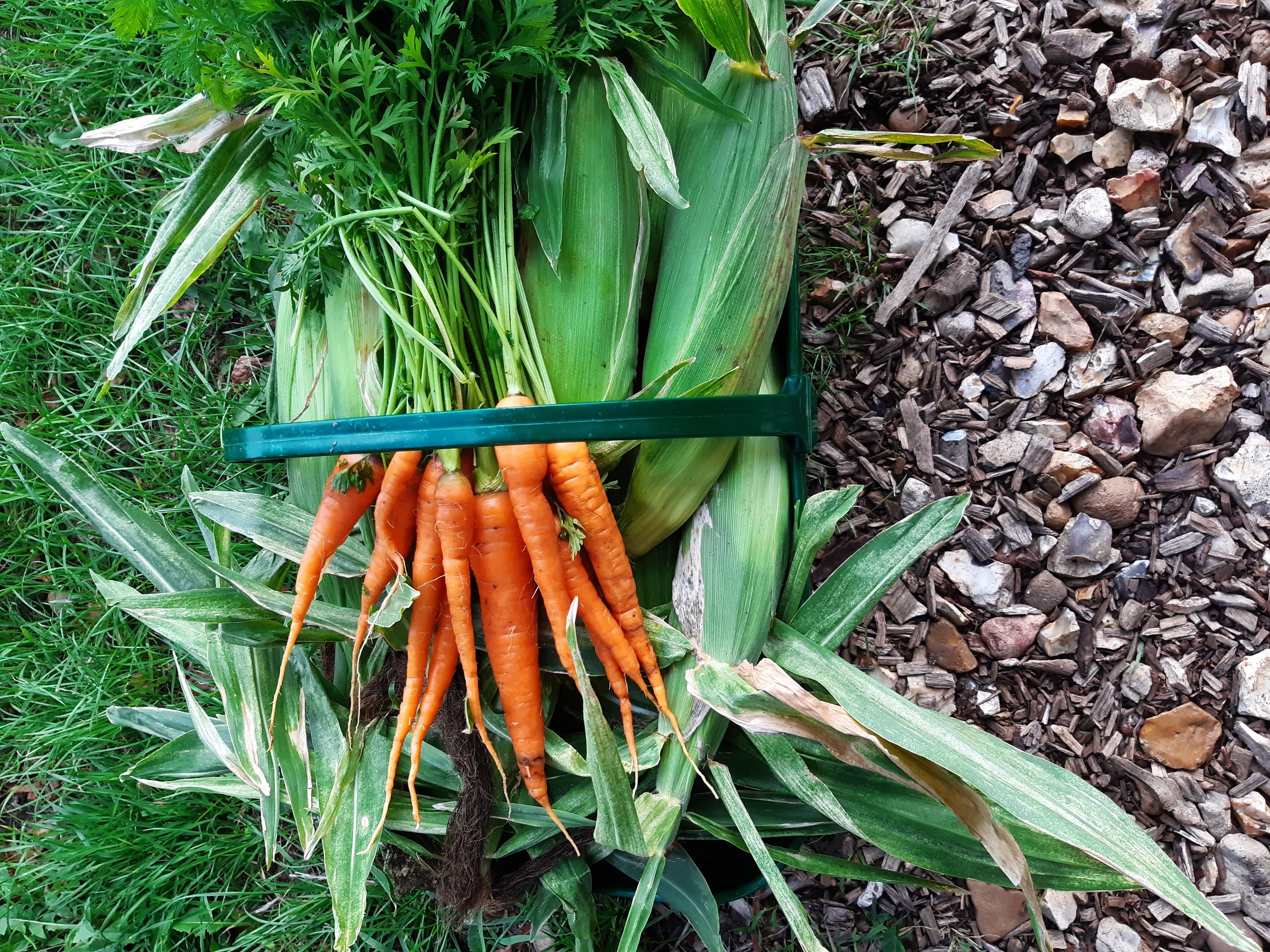 The Society pays a peppercorn rent to the Church and Town Charities, and a committee of approximately eight plot-holders and a site manager (Ray Gordon for many years, and latterly Malcolm Frew who once looked after the Henry Moore Sculpture Park at Much Hadham) administer the affairs of the allotment site, holding regular meetings and site inspections. Some major projects over recent years have included the installation of water pumps fed by boreholes at two points on the site; the planting of a hazel copse and placing of land drains to counter water-logging; the placing of a shipping container for equipment storage; the erection of a strong metal security fence with keypad-controlled gates and masked by a hedge. A very new addition is a toilet already graced by a screen of roses and honeysuckle. Day-to-day administration includes allocation of plots; plot inspections to (lightly) enforce rules on standards; insurance; appointment of outside contractors for major maintenance; a 'co-operative' ordering scheme for seeds and potatoes; 'planning permission' on requests to erect sheds and greenhouses and fruit trees.
There is a big variety of soil types across the site. Very broadly speaking, the Hicks Lane side of the central path is stony and well-drained; the Pepys Way/Giffords Close side has heavy clay, but waterlogging has been countered by a hazel copse (which is coppiced each year to provide members with a supply of free stick for peas etc) and land drains. The amounts and variety of vegetables successfully grown are extensive. Think of a big supermarket or greengrocer's range, restaurant menus and your dinner plates and there is probably hardly anything not grown on the site. Add to this soft fruits, apples and pears, and flowers to get an idea of the range of high quality, fresh food being grown and harvested for the Cambridge Road site.
Finally, there has been an increasing awareness of the site's ecological importance. In the heart of Girton are these 6 to 7 acres of vegetation, flowers and trees, well-tended soils….a micro-universe for bees and other insects, an interesting range of birds, frogs, toads, butterflies and moths. A bee-keeper maintains his hives on the edge of the site with mutual advantages…. pollen for the bees and pollinators for our crops. A wildflower area has been established for the preservation of some of the old English wildflowers; a nut and berries area has been established for the benefit of insects and birds. With the growing ecological concerns, members are becoming more and more interested in our part in working with nature.