This is a collection of maps and documents of Girton, courtesy of Ray Gordon.
An attempt has been made to put them in chronological order.
Map of the area in 1805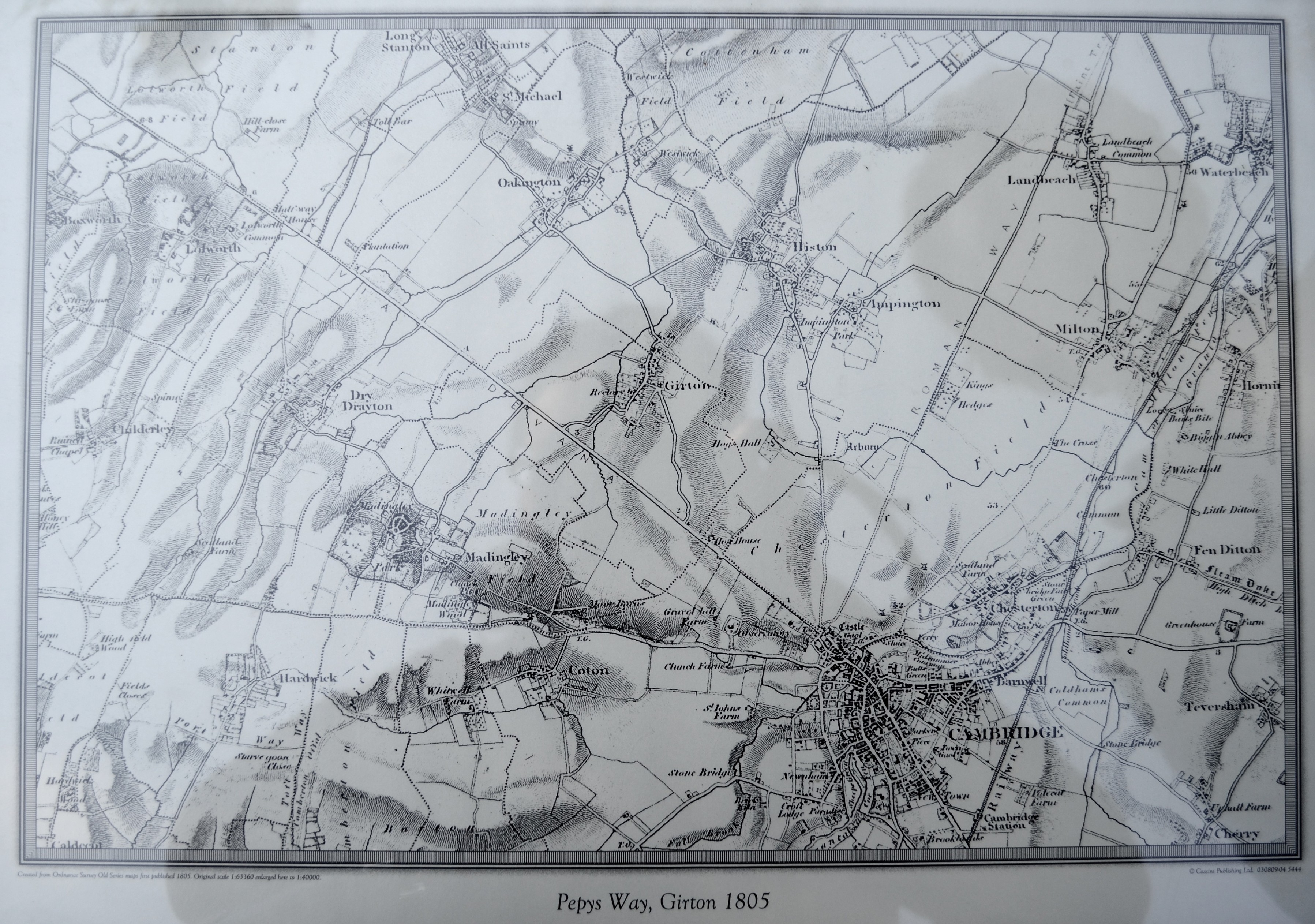 Map of Girton 1811. Part of the Allotment site is owned by the Church.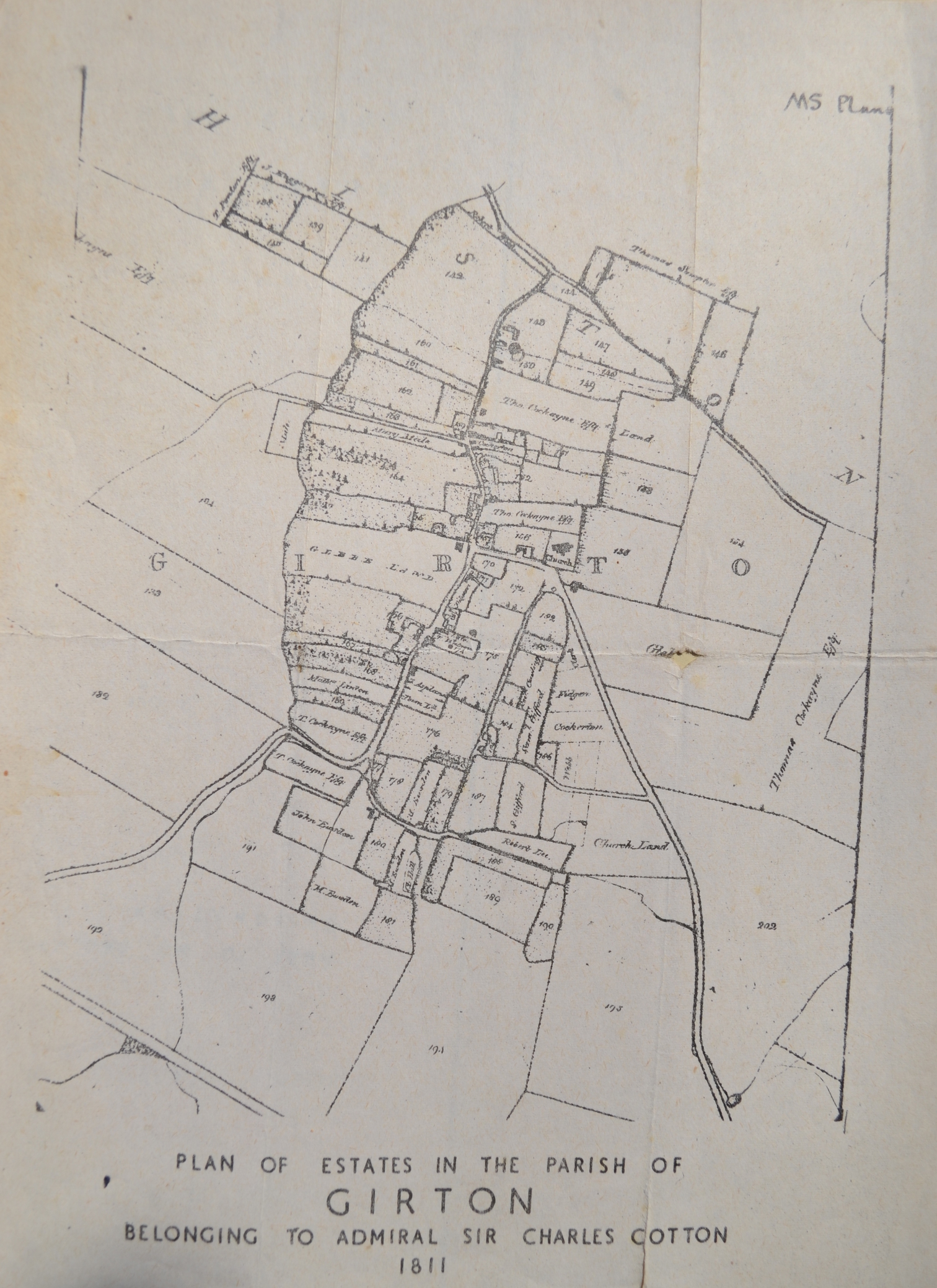 Land is divided up. The date of the map is unclear. Note the orientation of the map. Turnpike road is now Huntingdon road.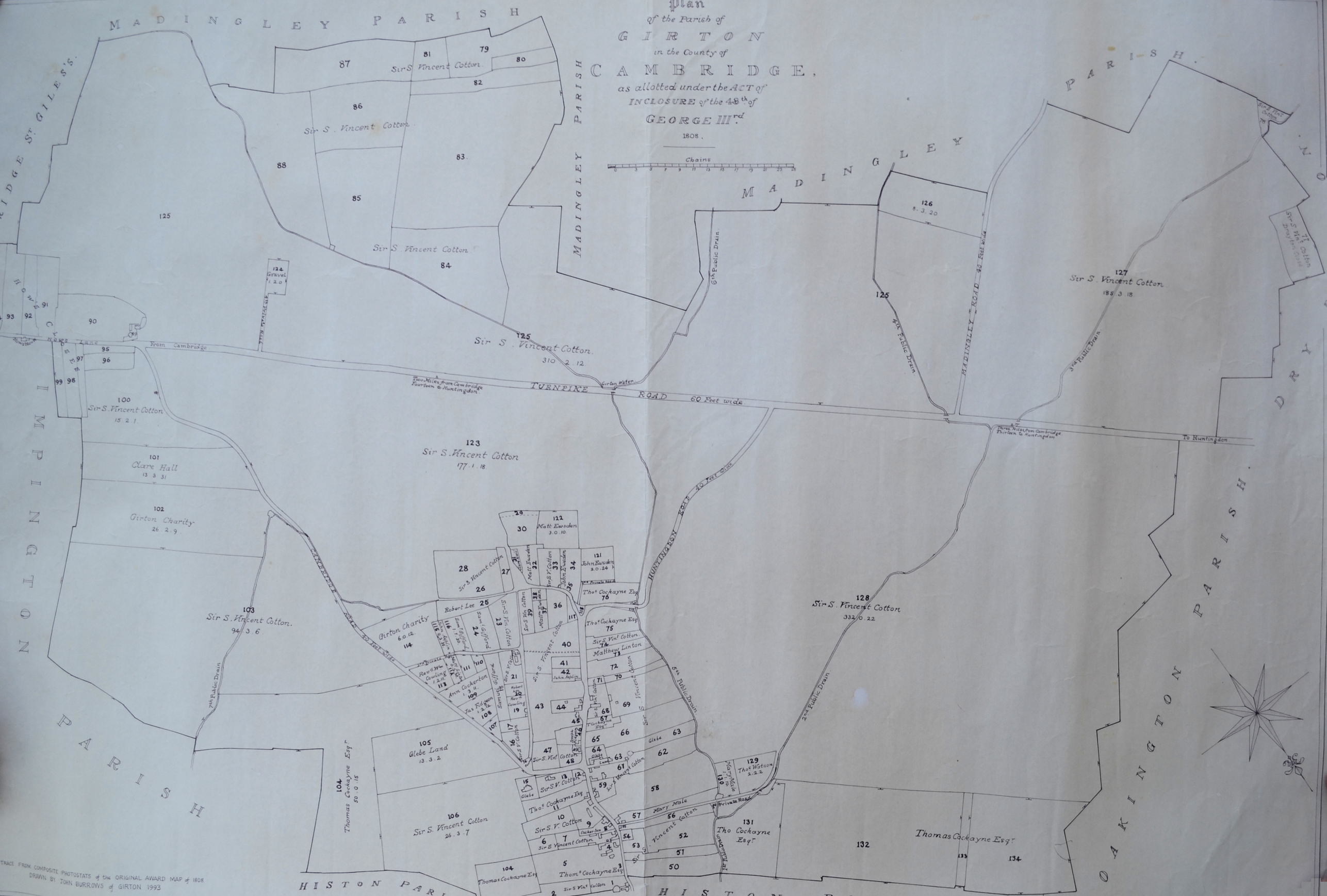 Documents relating to division of land.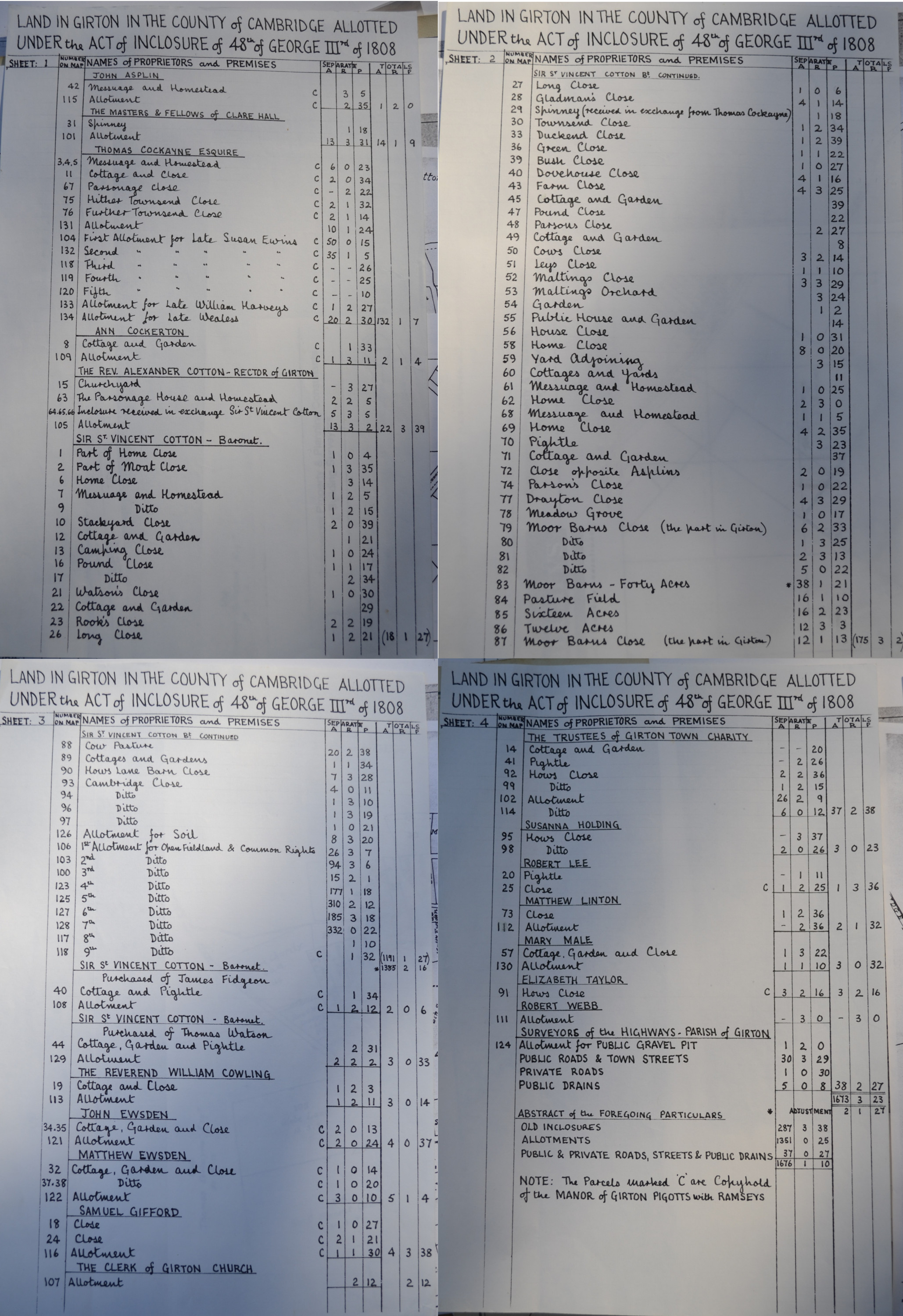 Map of Girton in 1847.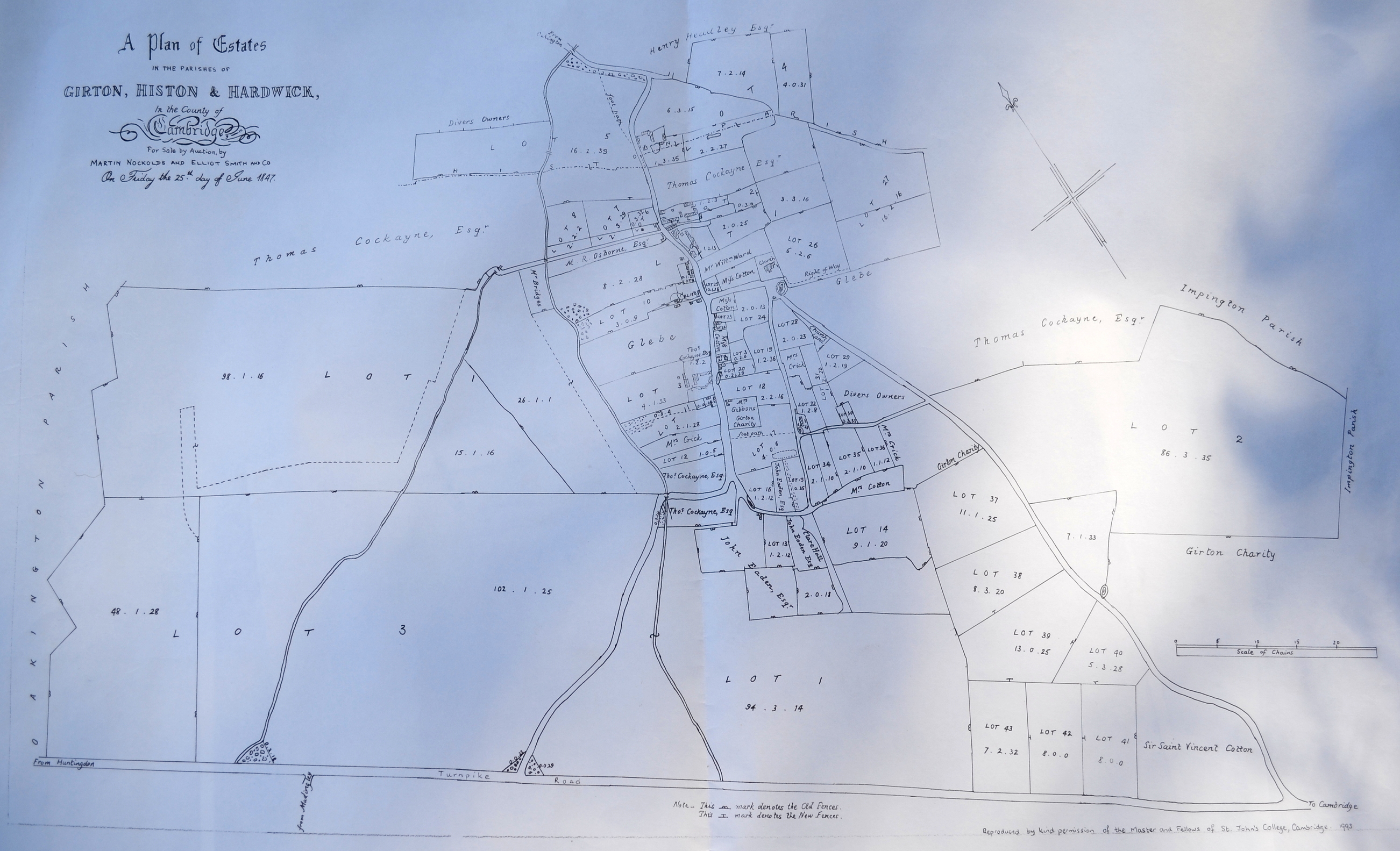 The 1901 census shows that there are 100 dwellings in Girton. 114 names were on the roll of honour.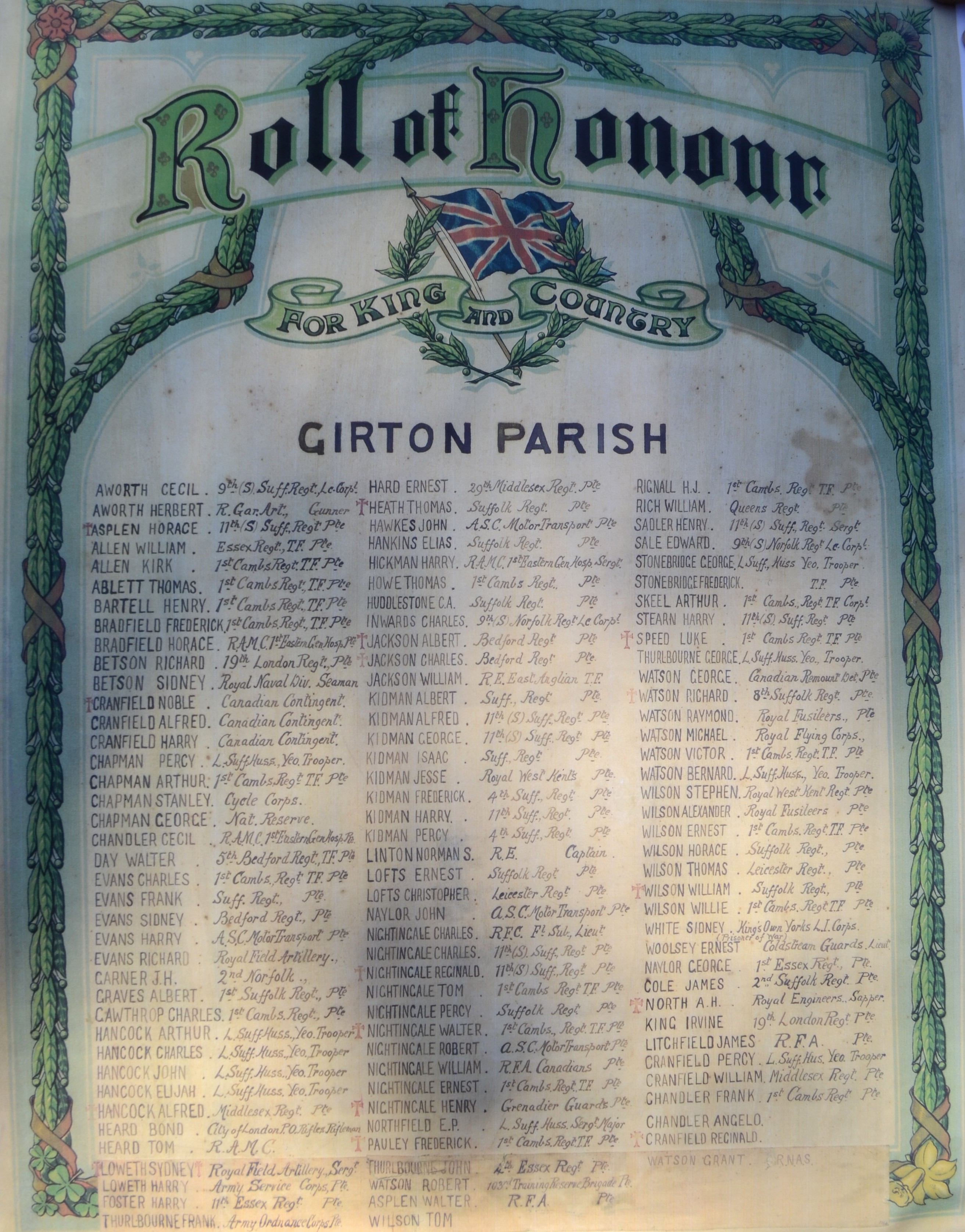 Land being auctioned off in Girton in 1925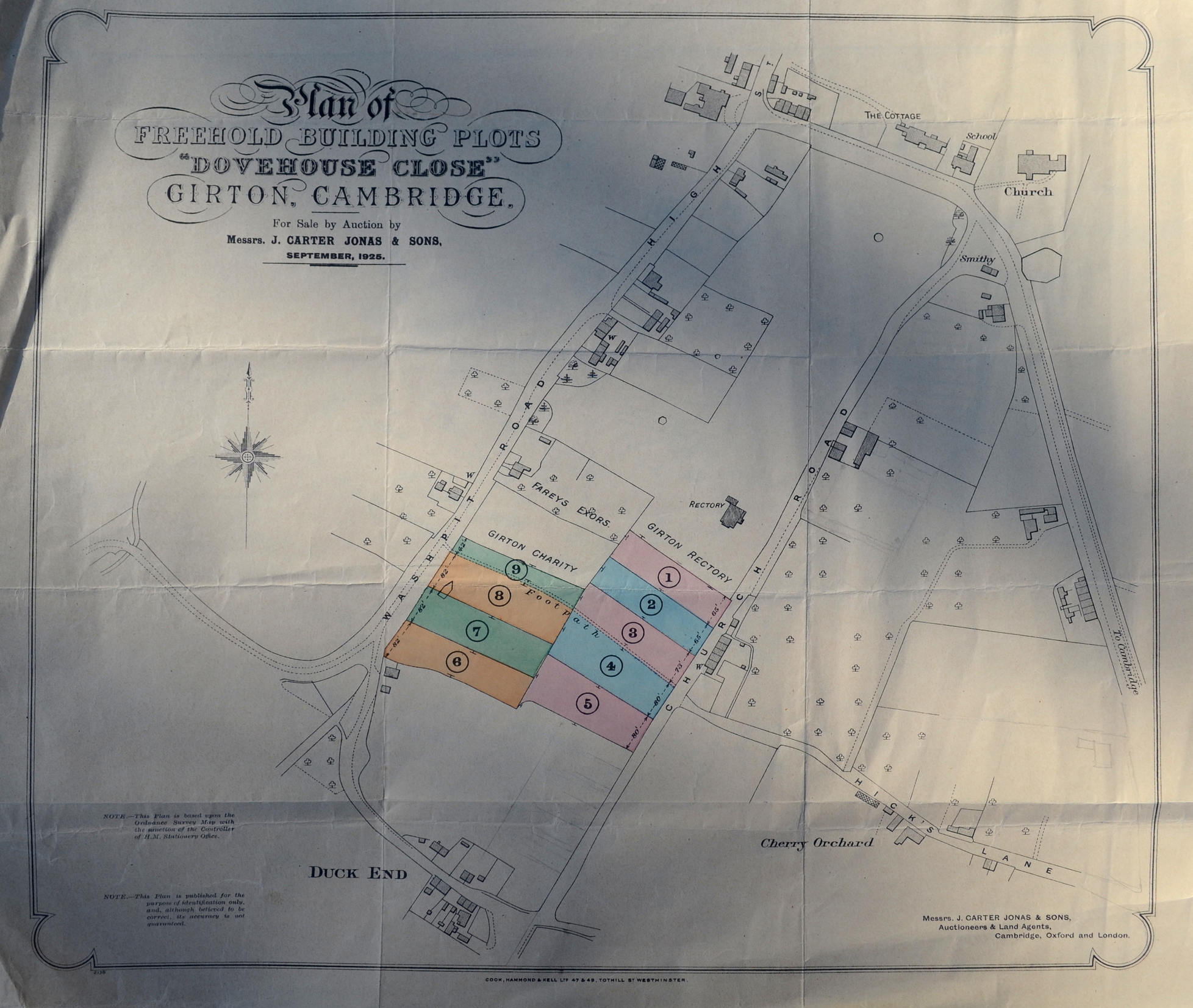 These maps show proposed plans for new roads which never happened. The maps are not dated. The map is in 3 parts. Note the Welbrook way sanitary laundry and nearby allotments.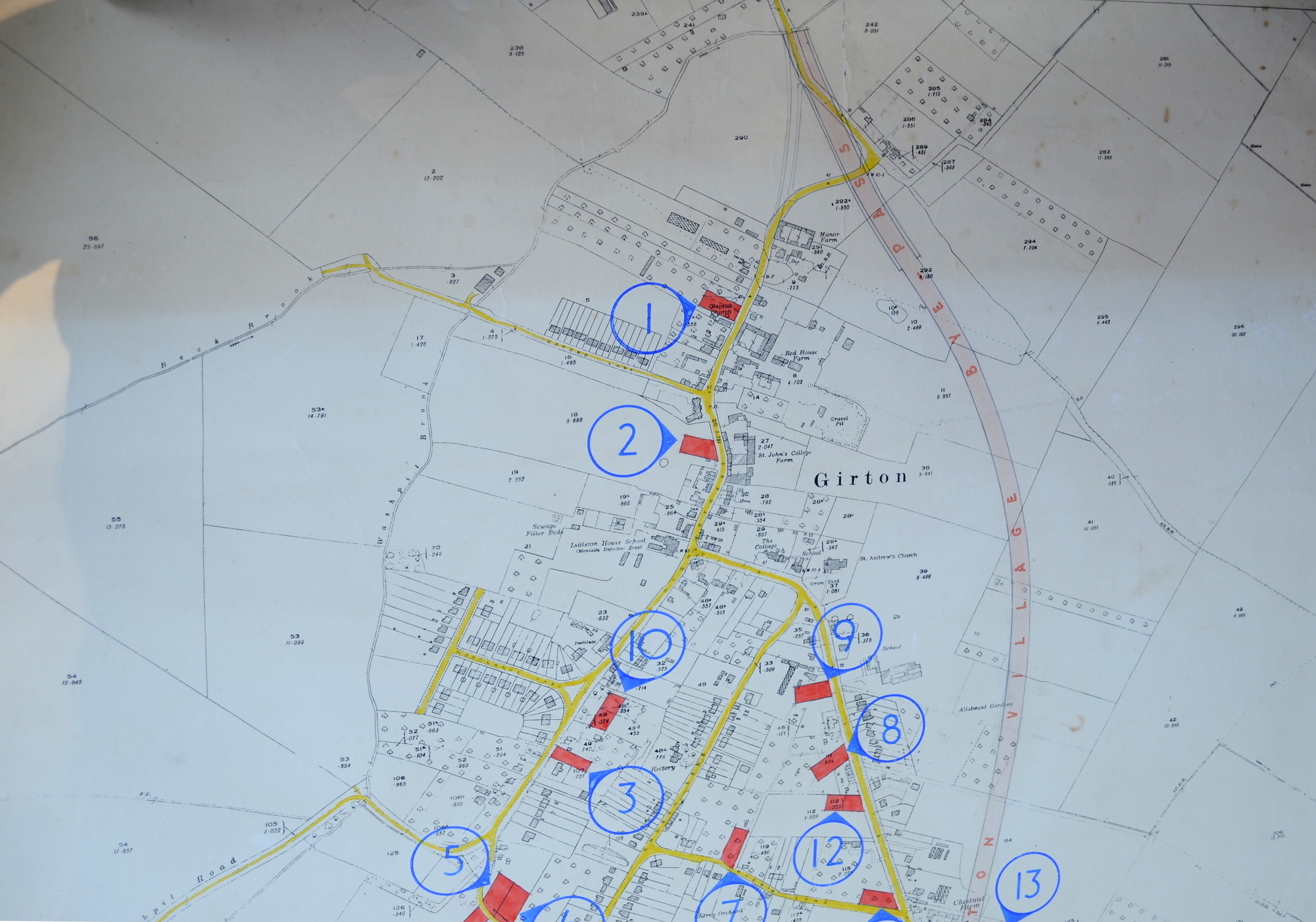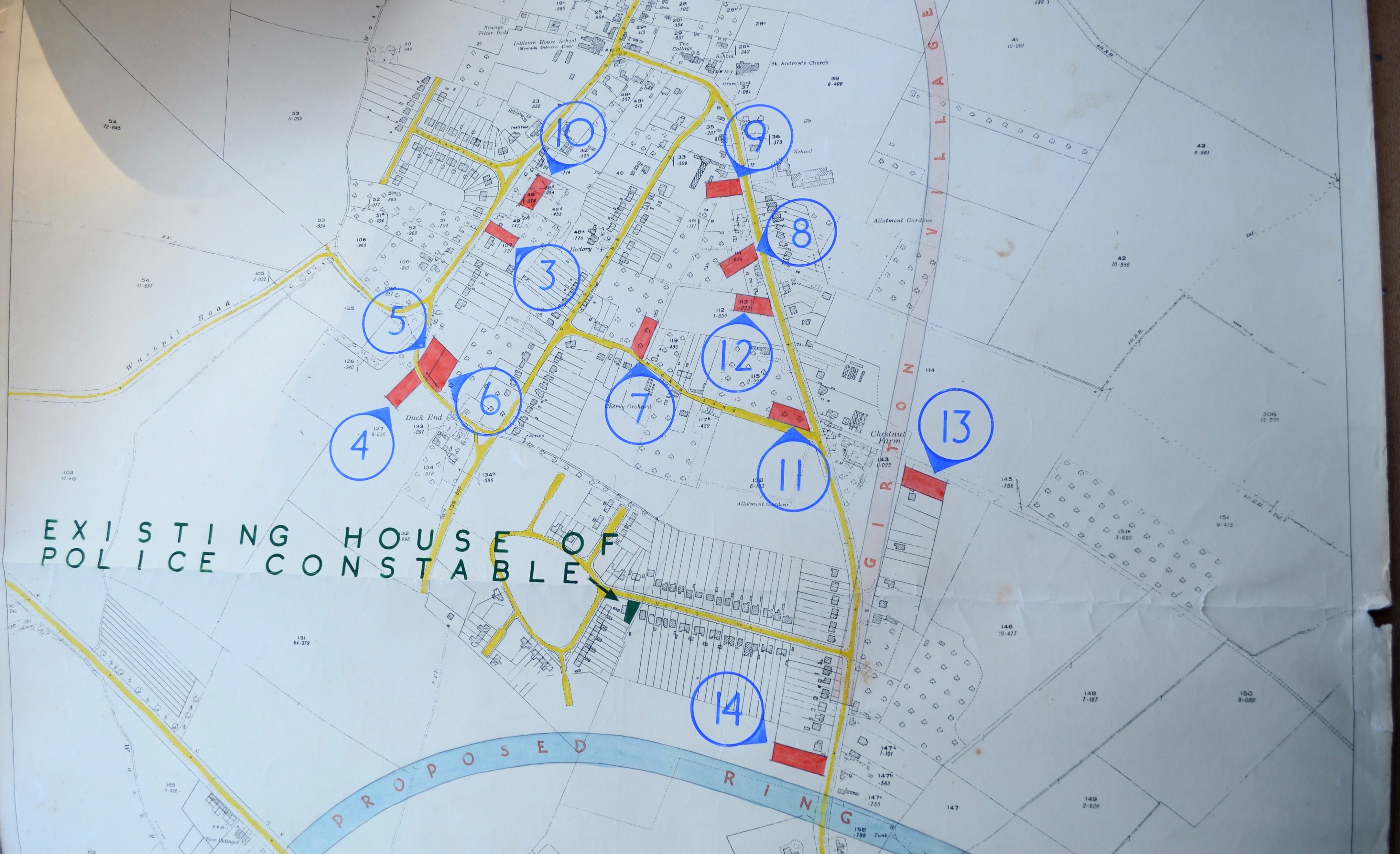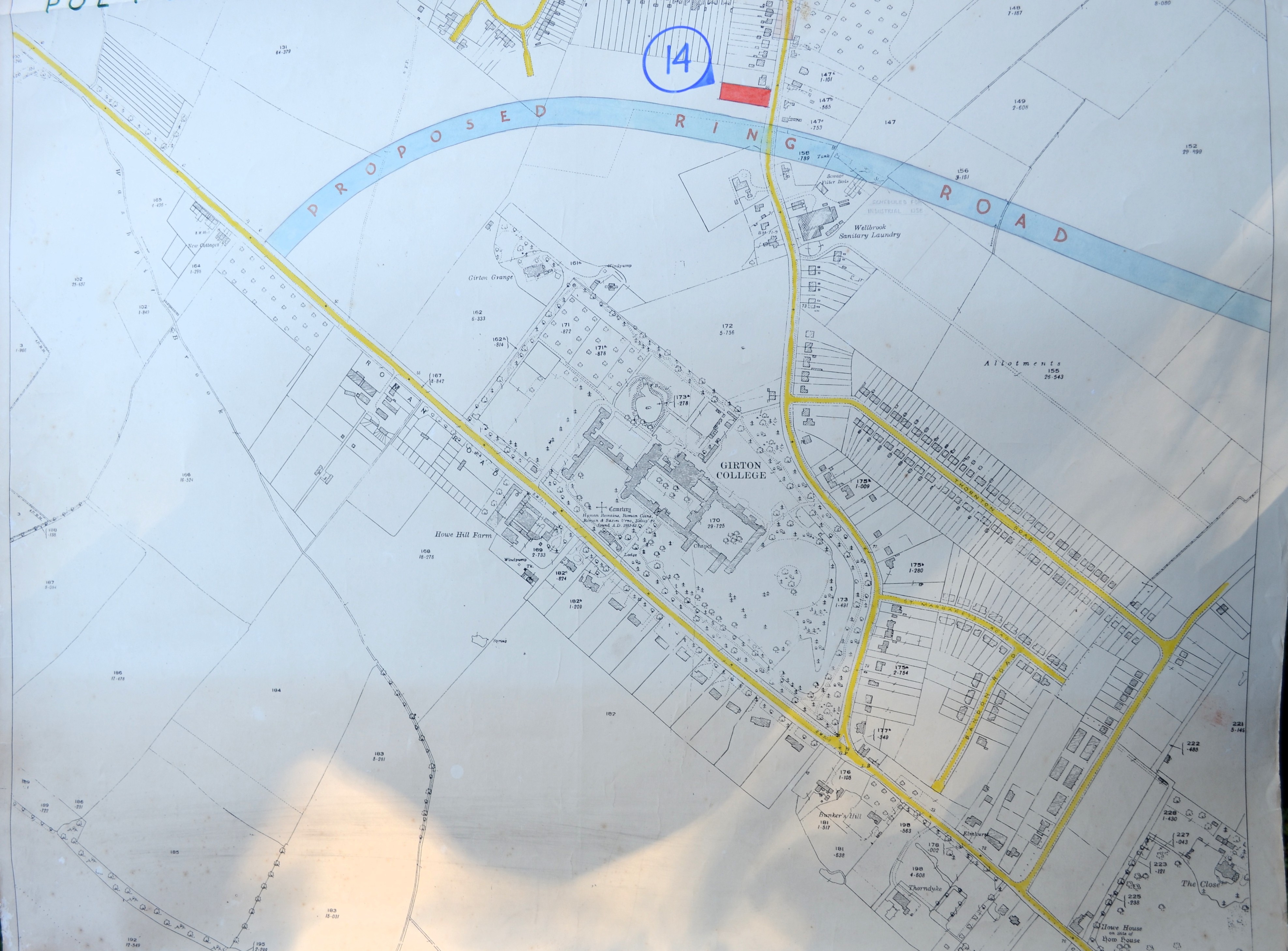 Map of Girton in 1950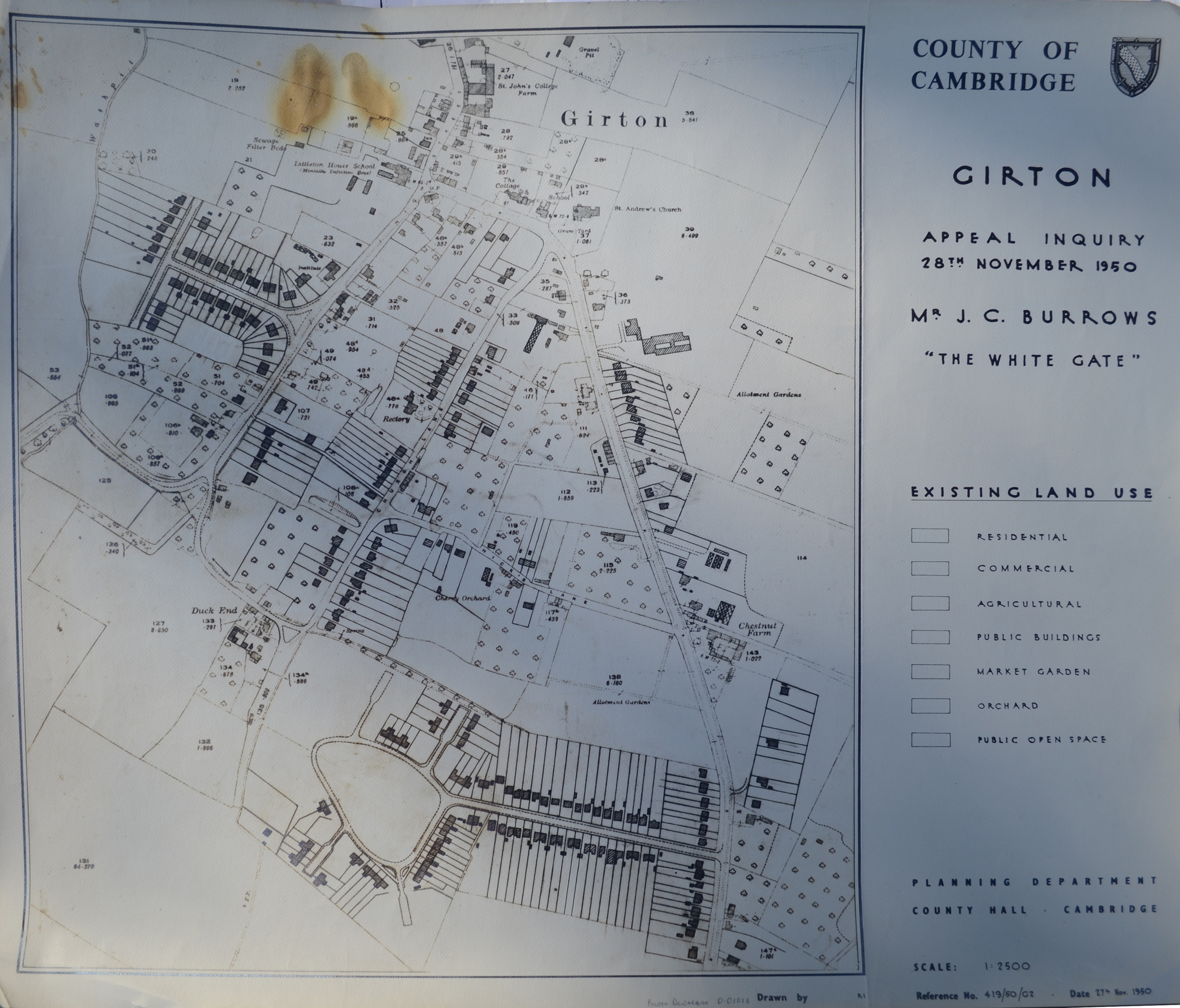 Roll of service for the second World War.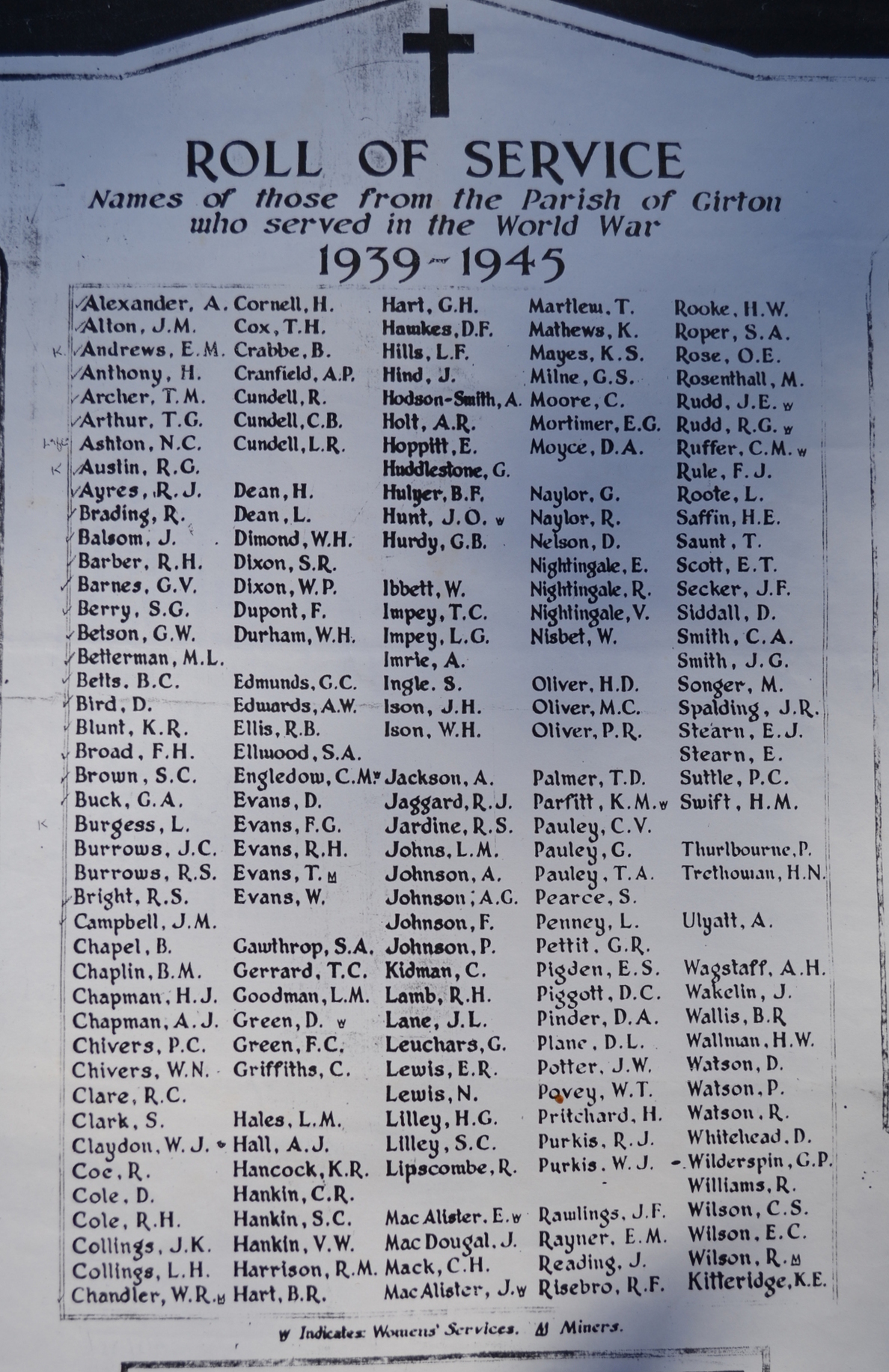 This final map shows that the division of the land between the Girton Town Charity and the Girton Church Charity has not always been along the main track. Date unknown.